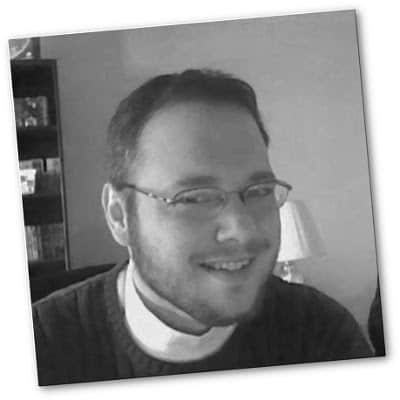 If you couldn't already guess, my name is Robert Partridge … and well … I'm a computer geek, but that's probably a good thing for you, cuz it just might be a computer geek you're looking for. (Why do I have Billy Joel running through my head now?)
I run the Blogging Tech Tips website and provide professional IT and WordPress support for bloggers. You might say that I'm uniquely qualified for the job. I'll explain why …
The Boring "Official Sounding" Stuff
I'll sum up my qualifications for you like this:
B.S. in Information Technology with Webmaster Certificate
20+ Years of IT Experience
5 Years of Teaching Experience
Able to Explain Technical Topics to Non-Technical People
What I Can Do For You
Simply put, my job is to provide you with peace of mind that your blog or website is running smoothly and securely and that if something were to go wrong that the problem will be resolved quickly. Regardless of whether you only need something simple like a WordPress plugin installed or you trust me with the long term management of your WordPress website, you can know that your website is in good hands.
You don't have to take just my word for it …
What My Clients Have To Say
Ali from Mommy Messenger:

I am thankful Robert swooped in and saved me from losing my mind after all of the issues I had with my site!! Not only did he solve the problems – he patiently walked me through the steps I could take to prevent problems down the road. He broke down the technical mumbo jumbo into English and included screenshots so I could follow along and know I was doing each step correctly. I highly recommend Robert to anyone frustrated or overwhelmed by the technical side of blogging!

Katrina from Rule This Roost:

Robert took my crashed website and fixed the broken pieces. He spent time troubleshooting with me and then diagnosed and diligently fixed what had gone wrong. He explains things on a level that can be understood and is personable, yet professional. I would recommend him to anyone who is looking for tech services for their site. He genuinely wants to help and goes above and beyond the call of duty.

Dela from Brown Skin Mama

Robert's services have been nothing short of fantastic! I have no technical knowledge what so ever so sometimes I feel a bit silly asking questions. Robert takes his time to explain things and is always patient no matter how many different ways I ask the same question. His services are fast and even if he doesn't immediately know what the problem is he always works it out. He is my safety net in keeping my business going.
Have Questions?
Have questions still about whether or not I can help you? I encourage you to drop me a line and I'll be happy to answer them for you as best and as quickly as I can.